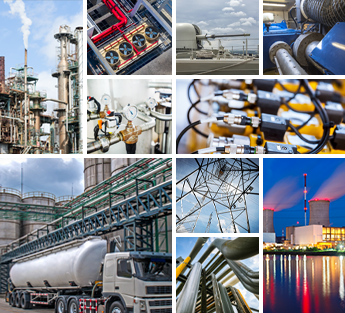 CORE provides a wide range of services required to design, engineer, construct, erect and commission various projects. All projects are executed through effective and timely implementation, detailed planning, scheduling and continuous monitoring without compromising on the quality, safety standards and client requirements.
With expertise in residual and detailed engineering coupled with domain knowledge, the company gives an edge in the market by successfully executing the most challenging projects on time.
We operate in niche sectors such as Nuclear, Oil & Gas, Defence, Fertilizers and Infrastructure, with proficiency in understanding the various codes and standards like ASME, API IS etc. In addition to this, we provide state-of-the-art information services and communication infrastructure that form the backbone of our business operations, adding to the efficiency of our processes. Electronic document management system and workflow management are integral parts of our operational procedures.
With extensive experience in execution of turnkey projects in capital equipment like Pumping System, Compressed Air & Gas Packages, Material Handling, Heating Ventilation and Air Conditioning, Fire Fighting System, Surface Protection and Plant Erection and Commissioning, we deliver Integrated System Packages and customized solutions to meet clients' requirements.
We have developed the required capability to execute EPC, PMC and EPCM project assignments by leveraging our vast and varied experience, large pool of technically competent manpower, excellent infrastructure, expertise and other requisite resources.
EPC/LSTK
Electrical Distribution Projects
Compressed Air and Gas Systems
HVAC & Chilled Water Plant
Waste Management and Water Treatment Plant
Material Handling Project
Surface Engineering and Protection
Plant Erection and Commissioning