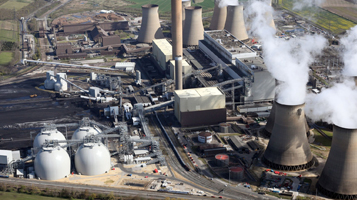 India and Russia have decided to cooperate in area of integrated security system taking forward their decades old defence cooperation. Russia's NIKIRET (branch of Production Company "Start" named after M.V.Protsenko", a subsidiary of Rosatom State Atomic Energy Corporation) and India's CORE Energy Systems Pvt. Ltd. signed a cooperation agreement to promote Technical Security Equipment (TSE) in India.
According to the contract, CORE Energy Systems will buy Technical Security Equipment from Production Company "Start" and promote it in India as anintegrated security systems & solutions.
The contract was signed by Vadim Pervuninskikh, the Director of NIKIRET, a branch of Production Company "Start", and Nagesh Basarkar, the Chairman & Managing Director of CORE Energy Systems Pvt. Ltd.
"Integrated security systems are a group of technical protective means intended for organization of alarm security subsystems, monitoring of access control subsystems, monitoring of CCTV subsystems, performance of warning function," VadimPervuninskikh said.
"CORE is extremely excited and honored to partner with NIKIRET, one of the world's most experienced companies in Technical Security Equipment development and production. We will actively explore opportunitiesin theCIBMS project ofthe Government of India. CIBMS is a smart fencingproject to identify and protect infiltration and secure theborder. The systems will be indigenously developed and implemented by sourcing variety of sensors in technological collaboration with NIKIRET," Pranay Kumar, CEO (Defence) of CORE.
"Scientific and technical cooperation has beenan important pillar of the India-Russia strategic partnership. This partnership with NIKIRET is a major milestone towards sourcing of technologyand equipmentfrom Russia and developing security systems and solutions for defense sector and other strategic installations like nuclear,oil andgas in India" said Basarkar, Chairman and Managing Director of CORE.
The two companies will jointly explore the opportunities and provide a wide range of services including Access control and security system, Data acquisition and Processing, Mobile security system.